About The Caprice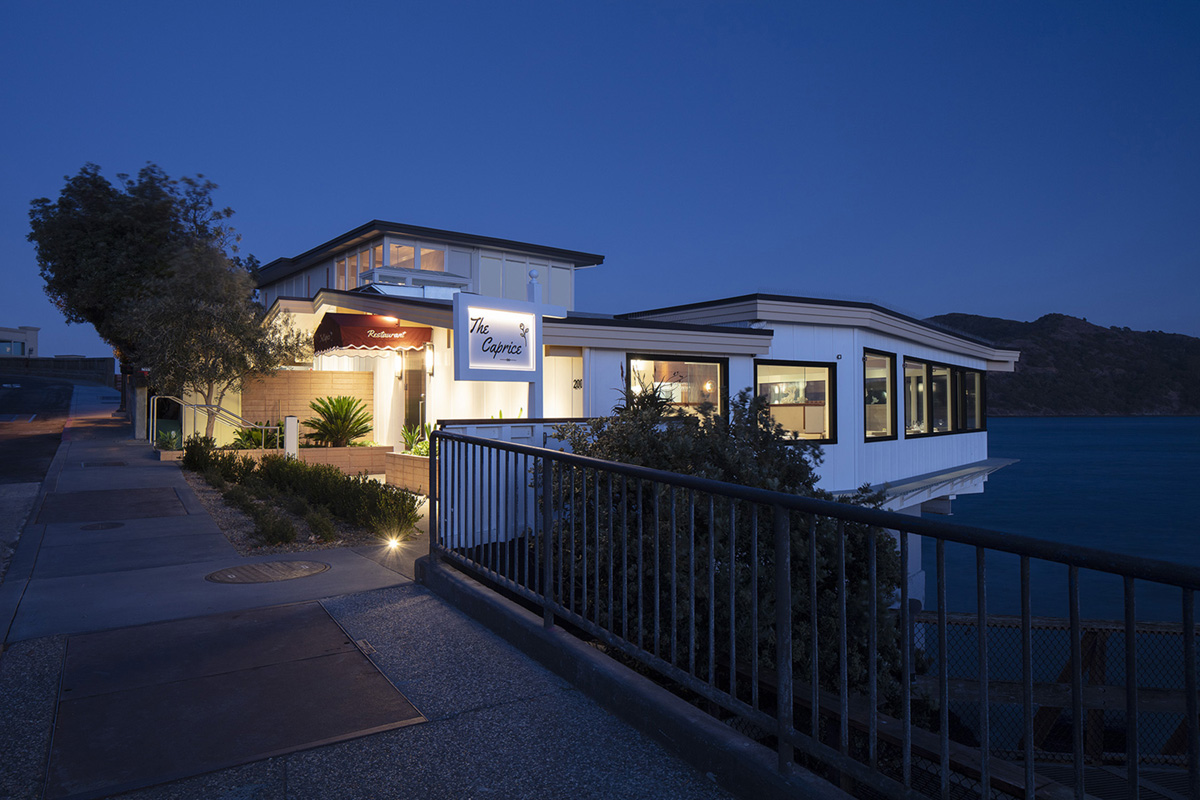 SAN FRANCISCO'S MOST ROMANTIC RESTAURANT HIDEAWAY IS IN TIBURON


The Caprice is just as historic and fabled as the town of Tiburon itself. The restaurant was founded in 1956 by Kirby Atterbury, a Hemingway-esque bon vivant whose legendary antics and adventures were recounted so often that they became simply known as "Atterbury Tales". However, Kirby's greatest legacy would be the house overlooking the Bay that he transformed into what is now The Caprice.

Recently redux, the restaurant underwent an extensive renovation and re-opened in 2021. The mid-century modern design and architecture takes full advantage of the surrounding picturesque landscape.

With stunning, panoramic views of the Golden Gate Bridge, Angel Island, and the San Francisco skyline, The Caprice soon sealed its reputation as one of the Bay Area's most romantic restaurants and fine dining destinations. Over the years, this coastal retreat has been the setting for countless first dates, marriage proposals, and anniversaries. And it's easy to see why. When the sun sets over the Bay, the fog rolls in, and the city lights sparkle in the distance… It's a recipe for romance that cannot be replicated.

The Caprice offers spectacular views with food to match! The recently revamped menu boasts a unique marriage of the finest ingredients and simply prepared well-crafted dishes from land and sea, as well as classic cocktails and a meticulously curated wine list.

Now in its 66th year, The Caprice continues to be the heart of the Tiburon community, and represents a beautiful medley of both past and present. On some evenings, if you look closely, you might even catch the spirit of ol' Kirby at the bar, with that famous twinkle in his eye, sipping on his beloved gin & tonic.

Discover for yourself what guests from all over the world already know… The Caprice is not just a restaurant - it's a magical place where memories are made and celebrated. We invite you to come in and create your own memories here at The Caprice.